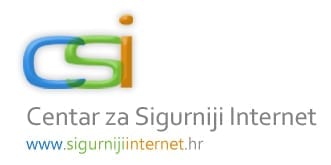 The Safer Internet Centre was established in June of 2012, with the signing of a Strategic Partnership Agreement by the Ministry of the Interior, the Ministry of Administration, the Croatian Academic and Research Network – CARNET, the Technical Polytechnic in Zagreb, the Croatian Personal Data Protection Agency, the Polyclinic for the Protection of Children of the City of Zagreb and the Partners in Learning association.
One of the primary objectives of the Safer Internet Centre is the joint promotion of computer and information security and safety in the Republic of Croatia.
Particular emphasis was put on the planning of efficient mechanisms for the prevention of risks and dangers that threaten the most endangered social groups, children and young people. The purpose of the Centre is to strengthen the previous successful collaboration and to improve the coordination of activities of all bodies and agencies in the field of computer and information security and safety.
Mission
The mission of the Safer Internet Centre is to set up a reference centre of knowledge and skills that sets the standards in the safety of using the Internet and promotes the values of Internet technology to the benefit of the entire community.
To raise the level of awareness of children, young people, teachers, members of faculty and parents on the possibilities of using the Internet for research and learning, the negative and positive sides of using the Internet and to enable children to use the Internet in an appropriate, responsible and safe way.
You can find information about the Safer Internet Centre at http://www.sigurnijiinternet.hr.