Portal škole.hr is a central point for the exchange of knowledge, news and information on Croatian education system and publication of texts in the area of modern education. As a virtual meeting place for teachers, students and parents, the portal offers all current and latest relevant information to visitors, as well as the opportunity to publish their own content.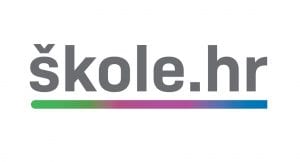 Numerous texts related to teaching and use of teaching technology can be found on the portal, useful information and contents that accompany the course, which can help students in fulfilling their daily school responsibilities, as well as in the organisation of free activities:
section Current Issues (Aktualno) brings the latest news related to the education system, where one can read news from Croatian educational institutions, news from school, information related to pupils' education and interesting news about new events and tools in the Informator subdirectory
section Digital Content (Digitalni sadržaji) includes digital teaching materials for Croatian teachers, students' papers, school newspapers and audio programs of the Croatian Radio children's and educational program
section Modern education (Suvremeno obrazovanje) is intended for teachers, primarily through the use of information and communication technology in education, but also in other aspects of teaching and professional training of teachers, and an important part of the section are also examples of practices published by teachers themselves
section It is good to know (Dobro je znati) gathers in one place original texts intended for primary and secondary school pupils, information and advice relevant to parents, and it can also include plenty of expert advice for pupils and parents
in section CARNET and schools there are news and descriptions of CARNET services for schools and pupils in one place
section Directory (Adresar) provides a list of schools, faculties and dorms divided by counties.
An important part of the portal consists of the content coming from the educational community itself, and the content is published by teachers, students and schools:
other public institutions