Advanced Cyber Defence Center - ACDC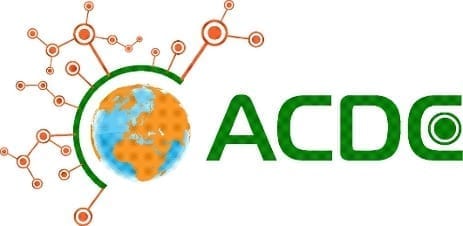 eco – Association the German Industry together with 28 partners from 14 European countries launched an Advanced Cyber Defence Center (ACDC), project against one of the biggest Internet security threats – botnets. Every fifth computer is currently estimated to be part of a botnet used by cyber criminals to infect end user computers with malware and gain remote access to them.  Kicking off in February in Frankfurt, the association begins its work as the coordinator of the Advanced Cyber Defence Center (ACDC) which is supported by the European Union. The project will offer a full range of services for increased cyber security ranging from malware recognition to prevention. The campaign partners are large public network providers, software producers, scientific institutions, law enforcement and administrative bodies, banks, as well as certification authorities.
Croatian Academic and Research Network – CARNET is an equal partner in this important Pan-European project in which it participates with three of its departments – National CERT Department, Department for Service Development and Office of the CEO (Office for Administration and Management of Special Programmes). 
Working together in the EU to combat botnets as the basic platform for attacking the public information systems is the key activity to achieve satisfactory security level on the Internet, there CARNET is involved in this Pan-European project from its earliest phase. CARNET participation in the project will enable more efficient combat against botnets in the Republic of Croatia thus facilitating new information and technologies in CARNET.
The Advanced Cyber Defence Center is an important building block for the cyber security strategy of the EU. ACDC is the first initiative launched in the context of the EU Cyber Security Strategy. This project will improve protection of EU networks and systems against botnets and malware.
At the center of the EU pilot project is the Clearing House which receives reports from the project partners on security issues like spam campaigns in their networks, stolen data, or DDoS attacks.   Affected parties such as end users, mobile phone providers, and banks, providers of security solutions or hosting providers are then informed of the incidents and receive support via the central website www.botfree.eu from national support centers to remove the malware. The support centers are supposed to offer the necessary downloadable tools. What's more, small and mid-sized companies receive support if their websites are infected with malware.
In addition, the Advanced Cyber Defence Center is committed to identifying infected websites and committed to removing malware programs. Participating providers will also detect anomalies in their networks, botnets in the cloud, and within mobile networks and report them to the Clearing House.
The pilot project has a total budget of 16 million Euros and is supposed to initially run for 30 months. It's a CIP-PSP funded pilot action, Grant agreement n°325188. Further information is available at press@carnet.hr.